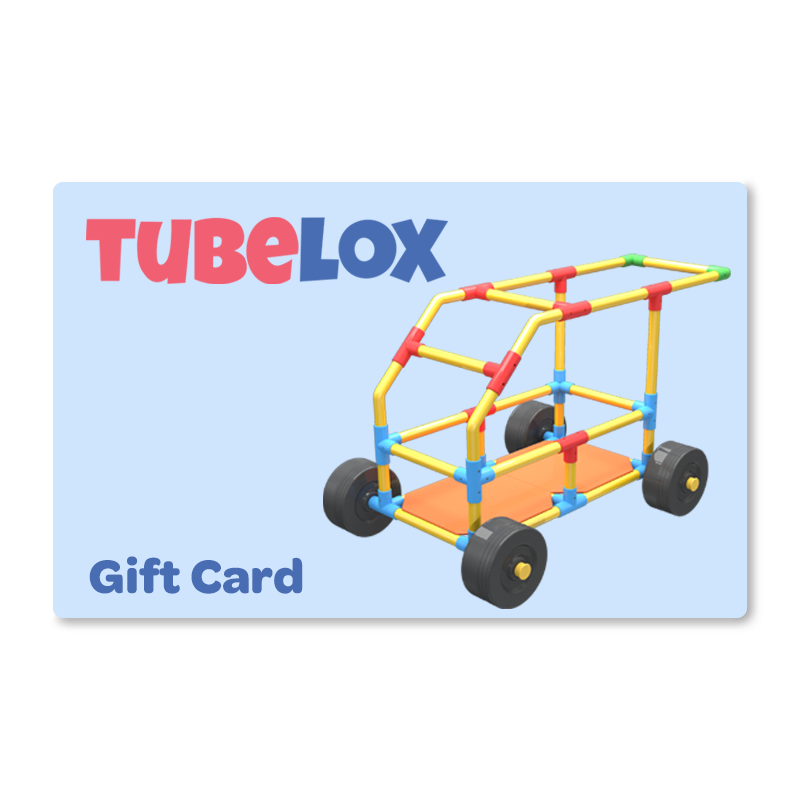 TubeLox Gift Card
Tubelox makes an incredible gift! This gift card is good for anything on our Tubelox site and there are several different amounts to help suit your gifting needs!
Gift cards are delivered via email as a unique code that can be used at checkout and can be sent directly to your own email or to the person you are giving the gift to!
TubeLox® is a STEM toy (Science, Technology, Engineering, Math) perfect for educational application while enhancing creativity with active and imaginative play.
TubeLox® can increase:
Creativity
Innovation
Design
Engineering skills
Spatial skills
Modular reasoning
Architecture skills
Fine and gross motor movements
Improvement in hand-eye coordination
Discovery of size, shapes and colors
Basic math skills, grouping, matching, sequencing
Science awareness
Physics experimenting with gravity & weight
Balance and stability
Development of imagination
Cause and effect
Problem solving
Critical thinking
Sense of achievement
Improving self- confidence
Independent learning
Building strength in fingers and hands
Opportunities for interaction
Improvement of social skills
Teamwork
Family fun