ACTIVE PLAY
Tubelox brings kids together to work as a whole.
Some benefits of active play include; communication and social skills and rules, patience and perseverance, teamwork and sense of belonging with a sense of 'give and take.' This toy is meant to be actively played with. Forming tunnels, structures with levels to climb on, cars, forts and more. Into sports? Build a soccer or hockey goal, row boat or a track hurdle. Tubelox is active play at its best with the benefits of constructing in the process.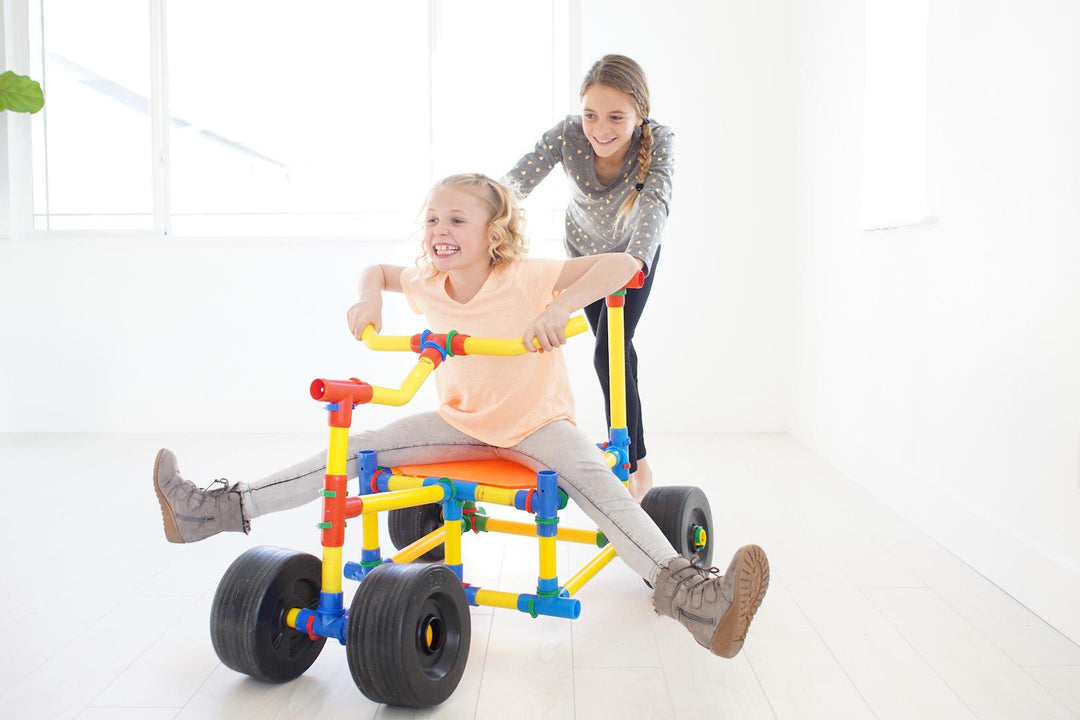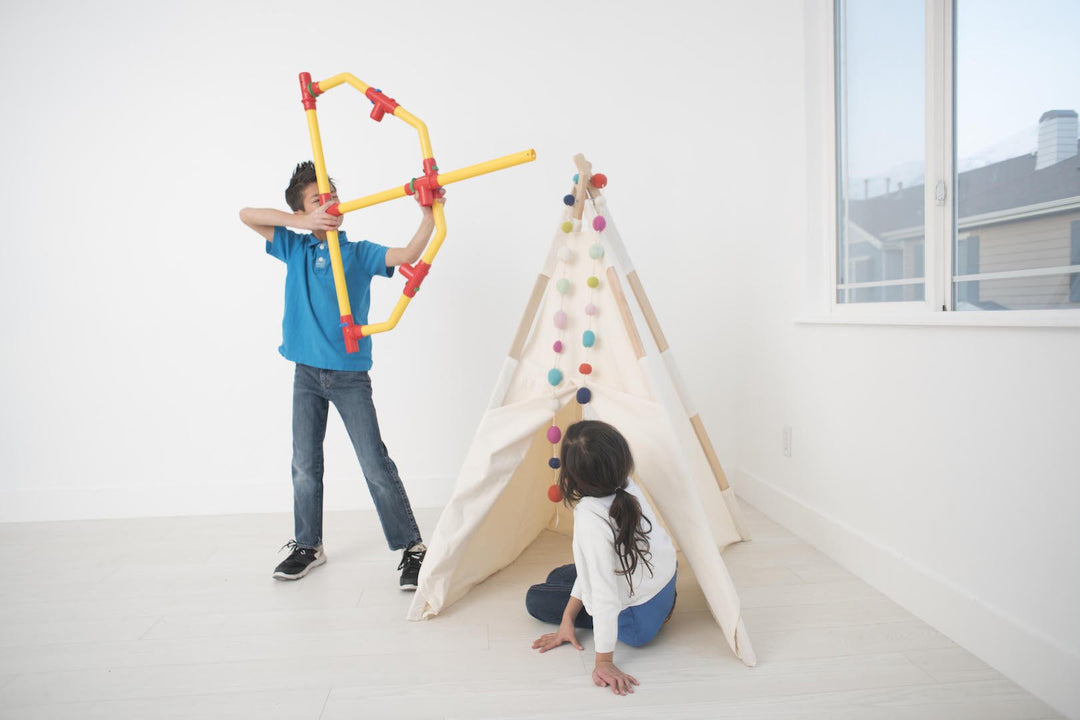 IMAGINATIVE PLAY
Nurturing the imagination is paramount for developing minds.
The process of pretending builds skills in many influential ways. Tubelox allows the imagination to be set free. The sky is the limit with invention, discovery and imagination. Build an airplane and be a pilot, a house to play with dolls, a ship to be the captain, a rocket ship to be an astronaut, a princess tower to be Rapunzel, or a fire truck and ladder to be a firefighter.
Tubelox is safe and fun for all ages!
You might be wondering, "is my 12 year old really going to find this interesting?" From our experience and feedback, it's a resounding "YES!" Kids are waiting for opportunities to open their minds, creativity and discovery with active play. Technology is usually a big part of a child's life from a young age and it's difficult to find "toys" to spark an interest in pre-teen developing minds. Tubelox is invigorating for these young minds.  At a very young age, children can play with Tubelox and start forming desired pieces and shapes while discovering how to put them together easily. This toy is easy to put together for all ages, unlike very small connector type toys such as LEGOS. Another benefit includes lack of small pieces that are an easy chocking hazard. Tubelox pieces are all large enough to be safe for children of all ages.
This toy fills that void for both girls and boys. The older the child is, the more real and applicable their structures become. To be a critical thinker, inventor, designer, engineer, or architect, these skills are honed in at an early age. Regardless of lifelong career dreams, the skills enhanced with Tubelox have lifelong value. 
Let customers speak for us